You can grow with all the essential nutrients:
Canning is one of the safest ways to preserve food. For example, canned products have comparable levels of vitamin A to their fresh counterparts. Canned guavas and pineapple are significant sources of vitamin C. Most vitamin C is retained after being canned. And canned apricots and peaches are all high in carotenes (antioxidants that provide protection for the body's cells).
The World Health Organisation and the American and British National Health departments endorse the finding that five or more portions of fruit and veg every day is the simplest way for your body to get the nutrients it needs. Tip: a portion of fruit or vegetables is 80g (or roughly a handful).
Dietary recommendations for the consumption of canned fruit, vegetables and legumes in line with the South African food based dietary guidelines and other authoritative bodies
Source: Nutrition Information Centre University of Stellenbosch
"Canned fruit, vegetables and legumes play an important role as part of the South African food based dietary guidelines, in achieving the five-a-day goal and general healthy eating patterns. These canned fruit, vegetables and legumes are excellent sources of fibre, total carotenoids, folate, thiamine, riboflavin and vitamin B6, vitamin C, iron, lycopene depending on the food source and at times even higher than their fresh counter parts. In order to achieve the goals set by the WHO of adequate fruit and vegetable consumption, canned fruit and vegetables should be considered an important source."
Taste the best of life with a balanced diet
You are in control. Really. You decide what you eat and drink. But making the right choices is a lot easier if you have the right information. And the smart choices start with knowing that there are four main food groups that your body needs. This is how they work…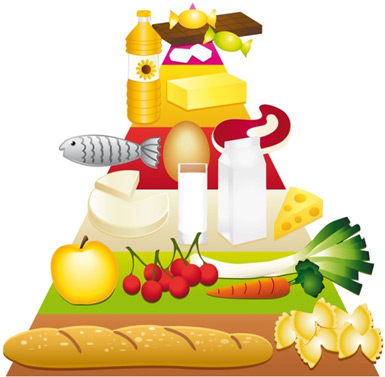 builds and repairs muscles. Every movement your body makes exercises your muscles and it is very easy damage them (not just doing extreme sport!). Your body breaks down protein to get the vital elements it needs to repair itself. On average you need one gram of protein each day for each 500 grams of your body weight.
help maintain your health and protect the body's organs. They are found in all the colourful vegetables.
helps ensure your digestive system works efficiently and it helps clear toxins from the body . You will find fibre in fruits, vegetables and some wholegrains.
benefit your skin and help your body fight inflammation and maintain a healthy heart. Most healthy fats are found in fish from the ocean as they have high levels of omega 3 essential fatty acids.
may be considered a fifth food group by some. But please be realistic and only indulge in it very sparingly. It's great to enjoy the good life but really a good life is one that makes you happily healthy for longer.